Our company
We are a young company producing software that supports building business relations. We have wide professional experience gained from the biggest international corporations producing software for B2B market.
What we specialize in is: business relation development, customer service and professional sales. We offer a product that enables every company to get to know their customers' needs better and create long-term relationships with them.
Our mission
Business is all about relations. Our goal is to reinforce them. Nowadays, effective sales means nothing but strong relations and customer focus. Thus we created a platform whose main job is to support sales office and assist customer services staff in their daily routine.
InStream improves relation management, assures effective communication with a client and increases
the efficiency of sales.
Our passion
Our team's passion is to share the knowledge in long-term relation building, professional customer service and effective business communication.
Together with our business solution - InStream platform - we provide our clients with complex assistance in building professional sales strategy and effective customer service.
FrontRunners 2017
Top CRM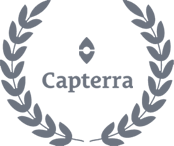 Most Popular CRM
Second place
Top 10 CRM
For small business