Social Media are a very well known tool for generating leads. We share content, like and invite others to friends. Content Marketing attracts new people to the site, cold mailing generates new potential clients. We build social networks on Twitter, LinkedIn, Google+. How do you effectively use our business solutions, then?

Below you will find a few surefire methods, which will teach you:
– how to benefit from strong relations with a client
– how to gain clients through LinkedIn recommendations
– why it pays off to introduce a recommendation system in your company
1. References and Case Study
This is the most typical solution, though very effective regardless. Virtually every company boasts about their famous clients on their website. Making use of good relations with your clients you can also focus on:
– case study  – together with your client create a few possible scenarios describing what problems you have solved for them and what benefits your client has gained thanks to your solution. It's a good idea to divide them into industries or products. Case studies can be available on your company's website, as part of a presentation or brochure.
– references – if it matches your field, make sure you collect references. Clients, especially those from the large company sector, like to rely on verified and recommended solutions. Especially when they come from their industry.
– shared presentations  – back when I worked in IT, during conferences we used to organise presentations where we shared the stage with a client. One part of a presentation was devoted to our solutions, the other to the client's area of expertise and to what he uses the product for, along with the results.
– mentioning satisfied clients – if you have a client from the X industry, with whom you're in very good relations with, use it as a 'good example', referring to the possibility of confirming this information.
2. LinkedIn – gaining new clients via the 'intro' rule.
I have already emphasized in my previous articles like generating leads for free, how to make a phone call and collecting data how much it pays off to know the opportunities that come with LinkedIn.
Today I will yet again show you how you can effectively use it to gain new clients.
Imagine you have one of your satisfied clients in your contacts on LinkedIn. Your relations are good, and he knows a lot of people from the industry. Why not ask him for a recommendation?
Prepare a list of expectations and what type of a potential client you would like to reach. It will help you figure out the right target and find suitable people on LinkedIn.
Go to LinkedIn and open your Contact list. (1st connection).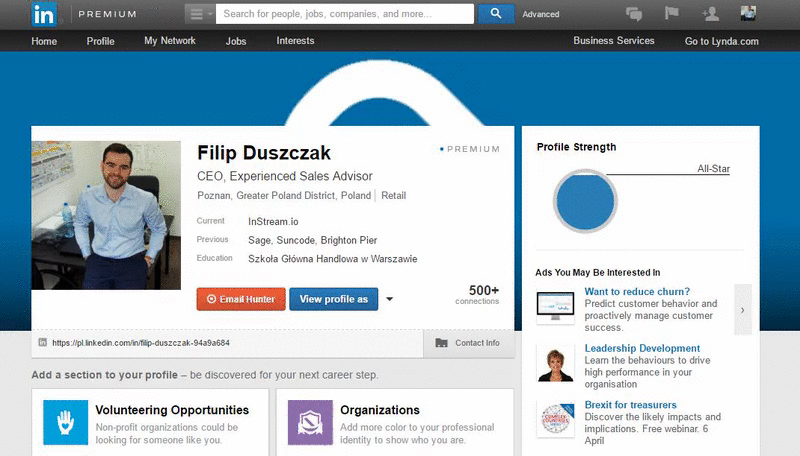 Find the one belonging to a chosen client, access their profile and then look into their contacts.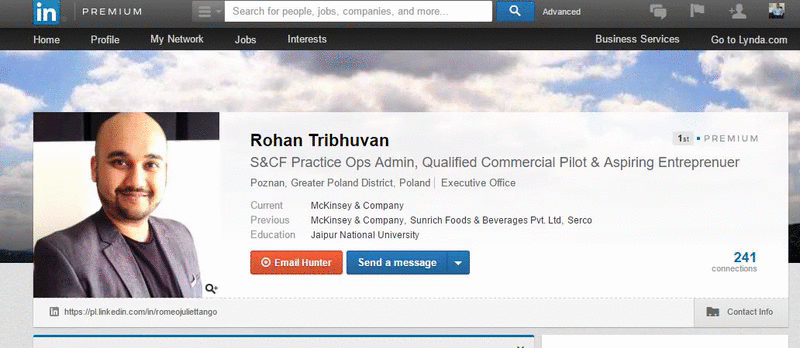 Use the search engine and enter keywords of your interest. It can be eg. the name of a position.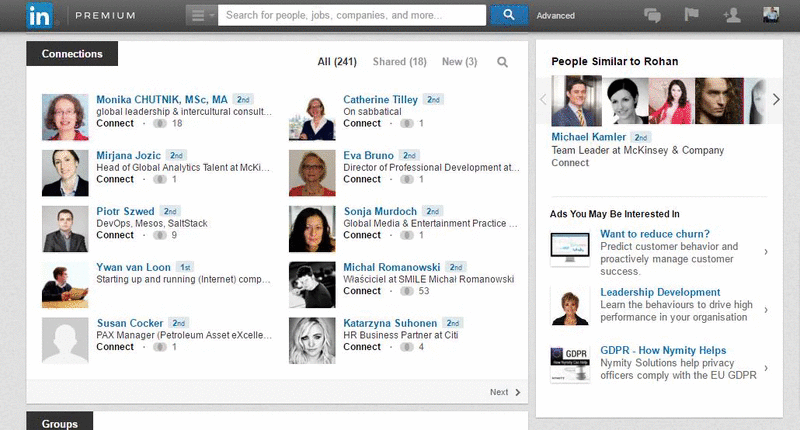 If you want to narrow down the results, use the advanced search option.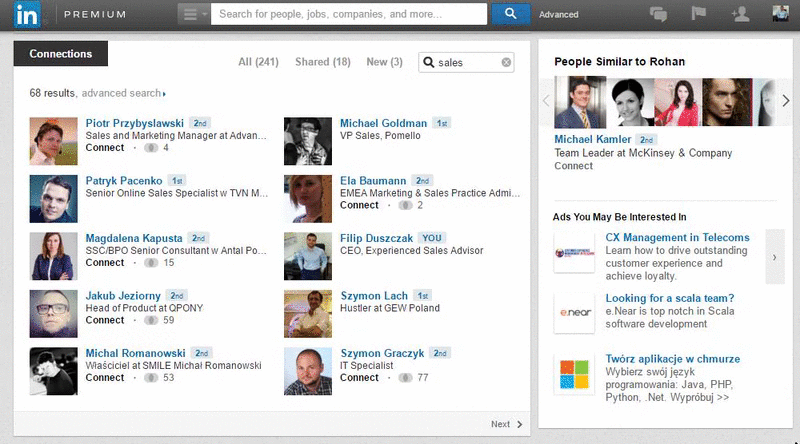 This way we narrowed the list down to 33. It's best to choose 4-6 people out of the list and then ask for recommendations. You only need to access the profile of a person of interest and use the LinkedIn 'Get Introduced' option. Alternatively, you can also collect a list of people of interest and bring it with you to the client.
"Dear X,
I noticed there are a few people in your Contact list I've been trying to reach for some time now, to no avail. Could you possibly introduce us to each other?
Of course, to return the favor, I will be more than happy to…"
It really works. You can offer to recommend your client's product to a few people yourself. Or you can also just ask for a recommendation.
Obviously, I advise that you do it wisely and don't go overboard with either the list of people or the frequency. For managing data of your clients I recommend using our software. In case, when one or two people are using InStream, it is completely free. The registration takes 30 seconds.
3. "Recommend – benefit" – create a recommendation program.
There are a lot of solutions for maintenance of this kind of programs. Usually, as part of the program, the person who recommends it gets a discount, a free trial or a gift. Introducing this type of program does, of course, bring about some sort of expense, as an efficient program needs proper planning and management. Either way, it's worth it.
[slideshare id=61496128&doc=howtogainclientsthroughlinkedin-160429093050]